This is a guest post from Iain over at moneysupermarket.com.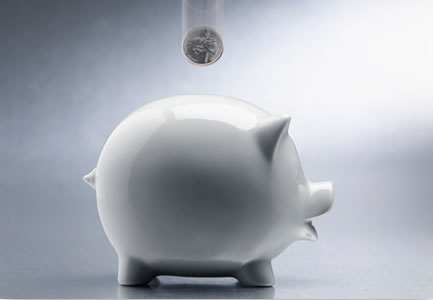 During these bleak times of economic downturn and insecurity saving is possibly more important than ever. However, with the collapse of so many seemingly 'secure' banks across the globe many potential savers find themselves asking where exactly is the best place for their funds, with some contemplating whether or not the best place for their money is under their mattress!
When considering whether or not to invest funds into a bank or building society there a number of factors to consider that can help determine the strength and security of said bank or building society. Ratings known as "Fitch ratings" are attributed to each bank and building society, primarily for the use of professional investors but if you can get your hands on the rating of your bank it will give you a good idea of its strength and security. This ratings system offers a rating based on the banks available funds and ability to repay any outstanding debts, with ratings ranging from AAA (the best) through to BBB.
Once a safe house for your funds has been established it is then essential to select a savings product that offers consistent and profitable returns. Considering the current economic climate the best option may be to invest funds into fixed rate savings bonds or similar products that offers guaranteed returns. Such savings products are always a safe bet as the investor is safe in the knowledge that as long as the terms and conditions of the account are adhered to they will benefit from guaranteed returns of a fixed amount.
Savers will tend to lean towards fixed return products in times of economic downturn as opposed to investing in funds where returns are based on the performance of certain stocks and shares. It goes without saying that in the current economic climate the risk level of investing in such products is extremely high and potentially disastrous. However, this is not to say that for the more daring and speculative investor there is not a lot of money to be made. The potential returns of investing in stocks and shares are much higher than the returns gained from fixed rate products as long as the investor is willing to take a massive risk!
The ideas and opinions expressed in this article are those of the original author and may not be those of shrewdcookie.com